This past weekend I traveled 2 hours north to my hometown for the biggest event of the year...The Marcus Fair! I grew up on a farm outside of Marcus which has a population of around 1200 people, but if you added in livestock we would be about the size of Omaha ;) What Marcus doesn't have in population it makes up for in heart! Being home for the fair always feels like being part of a big family and it is always great to see old classmates or kids I used to teach swimming lessons to.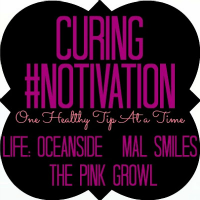 Friday
Sisters Finally Reunited after over 2 months apart!
Got into town around 7 pm and after hugging my wonderful family, my sister and I headed up to the Methodist Food Stand for some delicious food! I met up with Trisha, Anna and Kelli at the bar and headed to the street dance. But only one drink for me because the next morning was the day of the big race! Unfortunately my mom had made some amazing O'Henry Bars (I will have to post the recipe on here!) and I inhaled them when I got home late at night...Not a good idea for running bright and early in the morning!
Apple Pie, Taverns, Taco in a Bag Oh My...
Day old Piglets!
Anna and I (Soon to be roomies in the Spring!)
Marcus Fair Partner in Crime - Trish!
Yes, We got carded...
Saturday
All those oats, sugar and peanut butter from the bars must have fueled me decently for the 5K because I got my second best time for a 5K. My goal was to be under 29 minutes but I got 29:52 which I was still happy with. This 5K is special to Marcus because it is in memory of Michael Letsche, Hunter Heidesch and Sawyer Leavitt who lost their lives at a very young age. Sawyer Leavitt was friends with my brother and we had a moment of silence before the race started to remember these wonderful guys.
My sister, mom and aunt Nancy participated in the 5k and my Aunt Nancy, Grandma and cousins did the 1 mile walk. After the race I showered up fast and returned to the fair to set up a stand in the fair buildings to display my
Etsy Shop Items
.
At 4:00 pm we watched the parade and then shortly after Trisha, Brendan and I went to Germantown for some broasted chicken!
Ready to Run!
Aunt Nancy (2nd place in her age category!)
Look at this Cutie!! Little Brady Man!
Ready to Catch A LOT of candy at the Parade!
Sunday
Went up town to watch some of the mud volley ball tournament and also try to sell some more items for my shop. I received several custom orders and sold a few items so that was exciting! The fair always goes by too fast and when I was little it was especially sad because it meant school would be starting within the next weeks.
Mud - Volleyball Tournament
So whether you are running in a small town 5K this summer or a big city Marathon, stay Motivated! No matter what the distance is it is worth the effort ... just try not to eat a whole bar of O'Henry bars before the race ;)