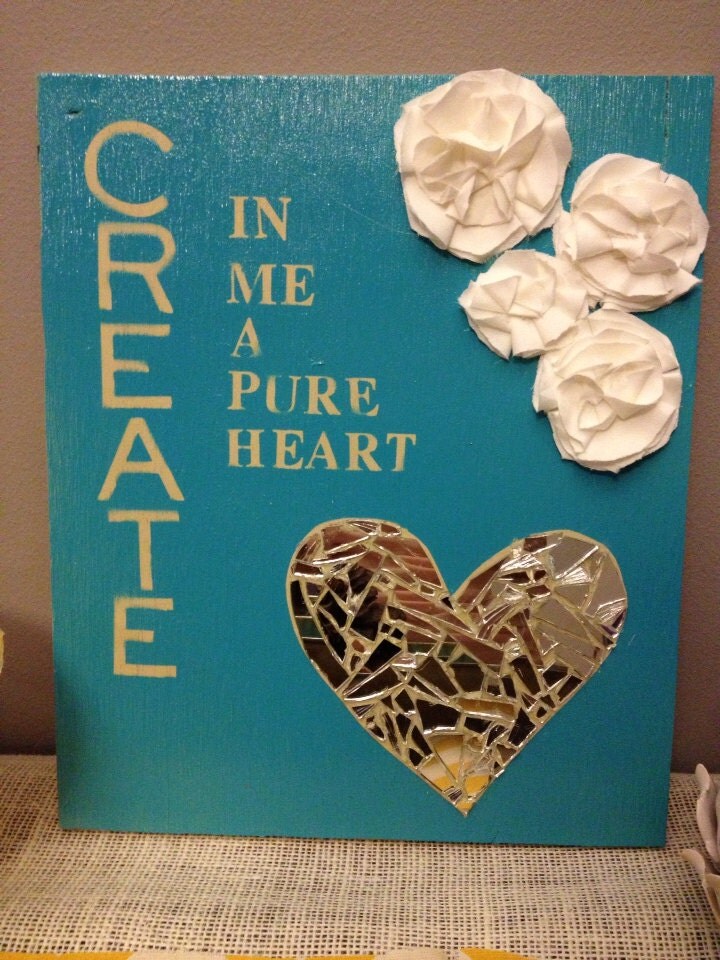 Hey everyone and Happy Friday! I must notify you all of a blog giveaway for one of my
Etsy Shop
items!! There is less than a day left but it is featured on a great blog that you should check out anyways! The item up for grabs is a turquoise blue sign with mosaic heart featuring the verse Psalm 51:10
So hop on over to
Sage Blog
by Cassie to put your name in and also check out a wonderful Christian woman who recently just got engaged and has great posts about her take on faith and her passion for staying healthy!
The shop is in full swing and I am sending out orders each week. I'm working on inventory for
the Marcus Fair
where I will have a table with my aunt Kim. Where I come from the fair is kinda a big deal ;) It is not to be confused with a County Fair....This is my little hometown's own fair!! Pretty cool and lots of activities like tractor pulls, 5k run, mud volleyball and carnival rides! It might not sound like anything special to you but it brings our community together and lots of people from out of town come back to enjoy it each August!
Thankful
// recently I have been so thankful for wonderful conversations with my patients that I need to go into detail about. I will write a post soon about the wonderful people I get the pleasure of talking with and helping at my job! Lets just say everyone is fighting a battle and you never know how difficult someones life truly is!