Hi Everyone & Happy Belated Mother's Day! I did not get to see my mom today however I did text her and talk to her on the phone! She spent most of the day cleaning in preparation for Michael's graduation party next week! I am so excited to be home in 5 days to help him celebrate. He is the last Deichmann child to graduate and then he will be off to Iowa State! Alex and I will drive up next saturday after my shift at the pregnancy center and that is when the fun will begin. Then the next day is Mike's actual big graduation day and my birthday ;)
I will have to import my posts from my other blog just to keep everything in one place but for right now I can't access it because the site is down and hopefully it is just lasting during the weekend and will be up and running soon!
This past week I started my low carb (sorta high fat) diet and it went pretty well. I tried to stay between 50-70 grams of carbs a day which is really hard to do once you start adding everything up. I have been mostly filling up on string cheese, chicken breast, eggs, almonds and salads. I learned about the low carb diet from a friend at work who is diabetic and she has lost over 30 pounds. I was tired of exercising and not seeing any results so I decided to try something drastic. So far I am down one pound and feel pretty good and have tried to "enjoy" figuring out low carb meals. Alex hasn't liked it too much until I made chicken breasts with cream cheese wrapped in bacon and then he didn't think it was so bad ;) The trickiest part is getting enough calories so that I can work out and not be so drained before and afterwards. On days that I workout I tend to cheat a little bit and my carb count is closer to 80-100 grams. I urge you to count your carbs for just one day just to see how little 100 grams is and you will be surprised!
On Wednesday I went to the eye doctor because I hadn't had an appointment in probably 2 years and really needed some new contacts. The check up went fine and I looked at the glasses afterwards because my current glasses I'm not able to wear in public because they are in pretty bad shape. I tried on a few and sent pictures of 3 options to Kendra, Megan and Alex and they all agreed that they liked this pair the best.
So I'm going to go order those this week sometime :) Big frames are really in right now and I was hesitant to go with a trendy pair but I actually really like them and they are comfortable. I think these will be a pair that I will be more apt to wear in public.
On my days off I went to Hobby Lobby and Lowe's to get supplies for more listings to my shop and also for garden pots and flowers for my Mother's Day project. I really actually love Hobby Lobby a little too much and after spending way too much there I was equipped to make more decor to sell. The shop hasn't taken off yet but I did order business cards and am close to having over 20 items listed. I continue to look at discussion boards to get more help with selling and other tips for my shop. I am also going to set up a little table at my aunt's garage sale and have sent emails through work to everyone. I really hope I can make something from this (and get my money back from what I spent at Hobby Lobby)
Here are a couple of the new listings and again the link to my shop.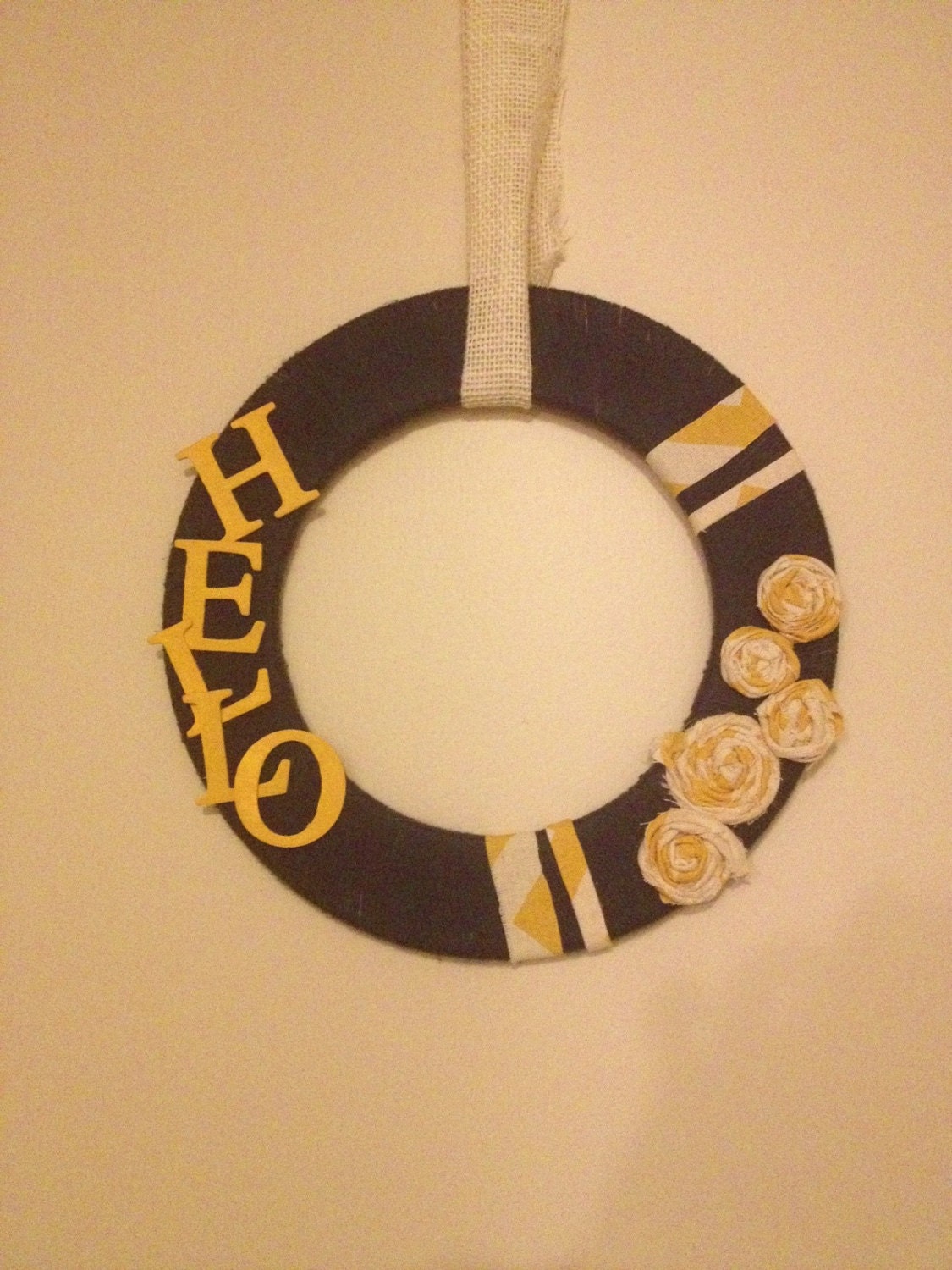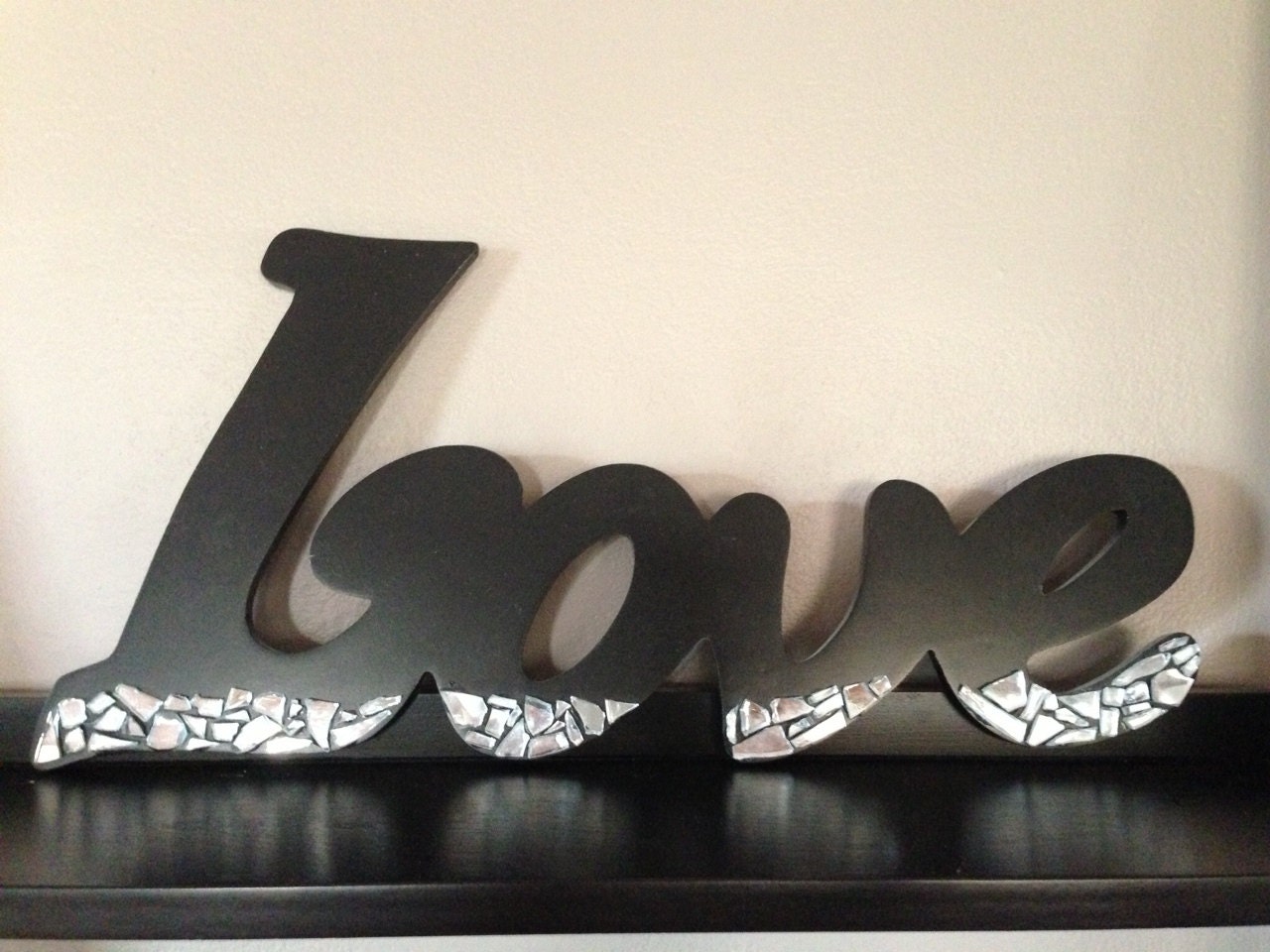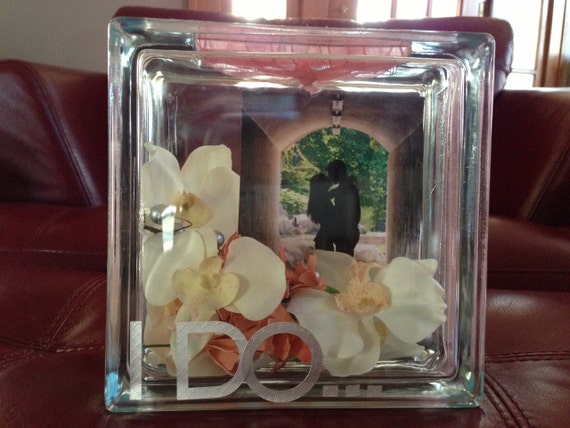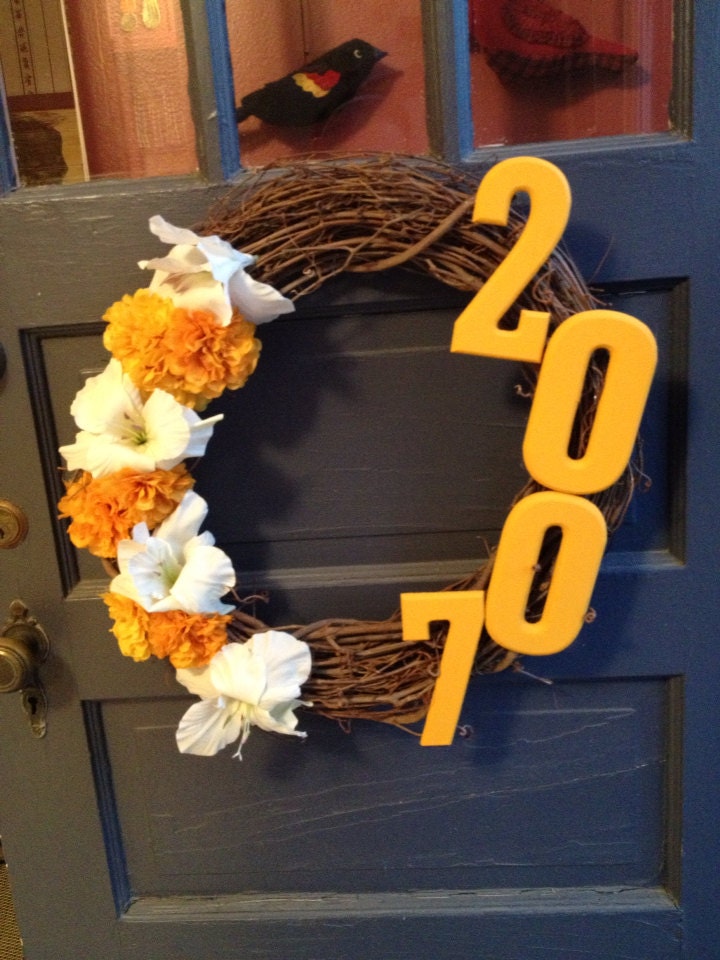 http://www.etsy.com/shop/SomethingBeautiful19
Please tell all your friends and family about my new shop and remember that I can do custom orders for weddings, showers or your home.
Ok, enough about that... My mom's gift I worked on turned out great! I got the idea off of pinterest of course and spray painted clay plots and filled them with flowers from Lowe's. Here is the finished product!
I have to add one more coat of spray paint and also another pot to the top of it. The project was really simple and I'm going to have to make one for myself really soon! The only bad part was that I got in big trouble when I got a little spray paint on our drive way :( Alex was not impressed and I made sure I had plenty of cardboard the next time around so that it wouldn't happen again. Since the pots already have a center drain hole in them it was easy to thread them onto a piece of rebar and tilt them side to side. I am going to add a little sign on it that says "Mary Mary quite contrary, how does your garden grow?" because I think that would be appropriate ;) I know she will love it and I can't to see her face when we give it to her.
The other big endeavor that I have been working on is potty training Kobe. Yes you read that right...I am trying to get Kobe to go in the toilet! I bought a kit off of groupon and have heard success stories about it and my friend Kaela has even used it on her cats. There are several steps and the whole process will probably take close to 2 months but he is doing well. First we put the litter box on top of the toilet. I rewarded him with treats each time he went in the right place. Now we are at the stage of filling the trays and setting them right in the toilet seat. He did ok with this step but has yet to go #2 in there so I'm worried he is either going somewhere else (which I don't think is the case) or he is holding it in because he doesn't like the new toilet idea. So it is a work in progress. Here is what our
basement toilet looks like currently (because I know you are dying to know!)
Fingers crossed he will get used to it because it will save on litter cost, better for the environment and is less messy! After all that hard potty training work this is what he looked like afterwards...
Gosh isn't he Cute!?!?!
I'm finishing up my last shift of the weekend and am halfway through. I have a young girl tonight that took a bunch of sleeping pills because she got in a fight with her boyfriend. It is so sad and I just feel for this girl. I try to think back on when I was her age and if I was in a situation like that. I won't ever understand how someone gets to that point and I wish people would ask for help or talk to someone. Luckily she will be just fine and the medication she took is not too harmful on her body and will be fully reversible. I have one short day off before another 3 days stretch and I think I might go to "The Great Gatsby" tomorrow night even if I have to go by myself because I really want to see the movie. Megan saw it and said it was really good but that means I have to finish the rest of the book tonight at work.
Well I think I'm all caught up for now! Talk to you guys soon!
-Lauren